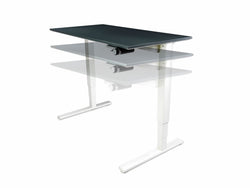 Humanscale
Desk | Float Standing Table
Ease of use is at the heart of Float, as it seamlessly adjusts between sitting and standing postures without interrupting workflow. With a minimal aesthetic, Float complements traditional offices and home workspaces. Using a patented counterbalance mechanism that replaces older technology, Float encourages an active workspace by allowing the user to move effortlessly from sit to stand positions.
Gazor Group is here to answer any questions and create an effective solution for your business need.
624 Bush St. SF 94108
(By Appointment only)
info@Gazor.com
(415) 291-8300
Thanks!
This field is required
This field is required
This field is required