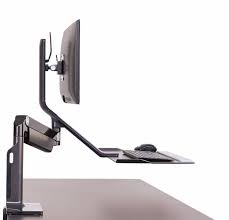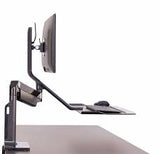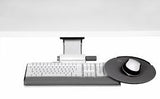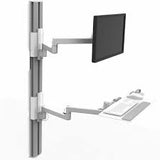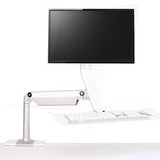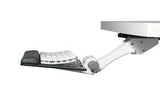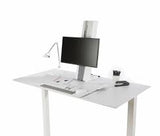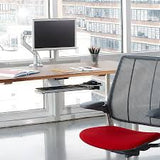 Humanscale
Accessories | Desk Keyboard Tray | White, Ergonomic
A key component of an ergonomic workstation, a well-designed articulating keyboard system works in conjunction with a monitor arm and task chair to promote healthy, comfortable posture. Humanscale keyboard supports literally bring the work to you, allowing you to sit back in your chair while providing serious protection against musculoskeletal issues.
All of Humanscale's keyboard mechanisms offer the following features:
Intuitive height adjustment that requires no locks, levers or controls

Dial-a-tilt positioning that allows you to type at the angle most comfortable for you

Ultra-thin profile to provide maximum knee clearance

Superior design to provide maximum strength and stability

Raised tilt mechanism to protect the keyboard from collisions with the edge of the desk
Our line of keyboard supports features the 6G, the lightest, most sustainable mechanism of its kind:
Utilizes 28% less material than similar mechs

Weighs only 6.5 pounds—28% less than similar mechs

Available in a white finish to provide a clean, modern aesthetic
An adjustable keyboard and monitor arm platform provides exceptional stability ... Single Monitor 42.3 lbs (19.2 kg) Dual Monitor 45 lbs (20.5 kg). 32 lbs. 75 lbs ...
Gazor Group is here to answer any questions and create an effective solution for your business need.
624 Bush St. SF 94108
(By Appointment only)
info@Gazor.com
(415) 291-8300
Thanks!
This field is required
This field is required
This field is required